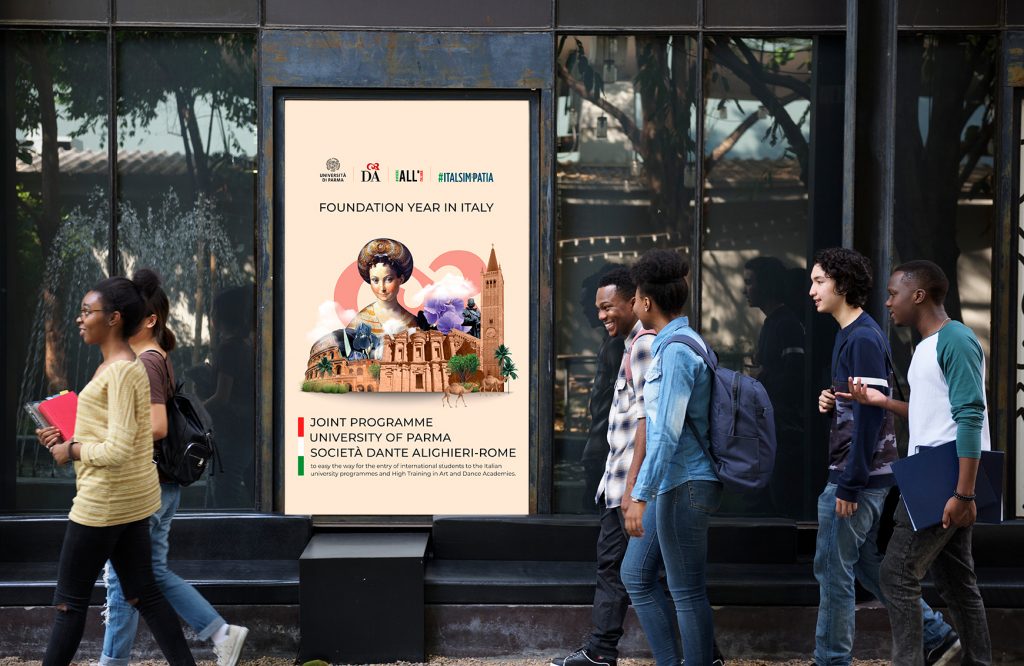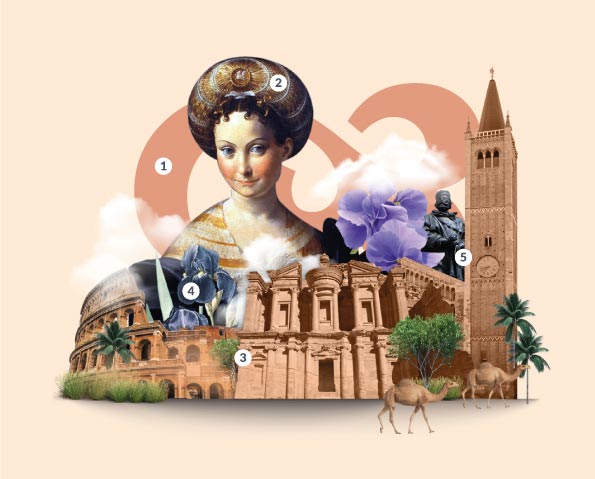 I like to make collages, this technique allows me to experiment with various solutions faster than illustration, it also allows me to use elements that I would not be able to draw.
When I have the possibility to freely define the elements to represent, I try to create compositions made up of images which in turn have a high symbolic value. The goal is to build a single collage with multiple reading levels.
Here is an example created to promote a cultural and linguistic exchange between Jordan and Italy.
Client: Dante Alighieri Amman Committee
The lily is a symbol that Dante Alighieri Society use as a logotype,
Parmigianino, Italian painter " La Schiava Turca",
Two icons recognized all over the world, the colosseum of Rome and the temple of the treasury of Petra,
The Violet is the flower of the city of Parma and the black iris is the Jordanian national flower,
The Baptistery of Parma and the statue of Garibaldi which is located in the center of the city.

Categories:
Skills:

Share Project :