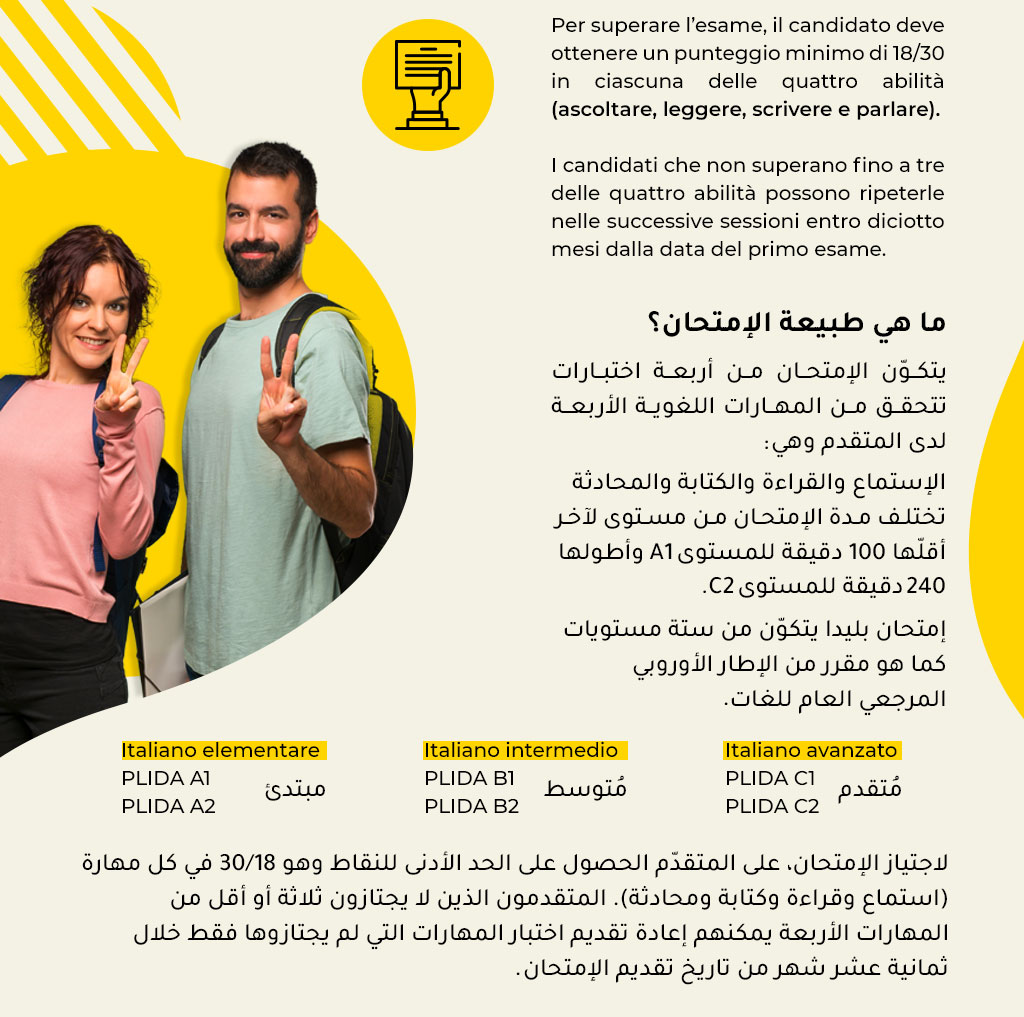 INFOGRAPHIC: WHAT IS THE PLIDA CERTIFICATION?
HOW OBTAIN A PLIDA CERTIFICATION IN JORDAN?
Infographic commissioned by Dante Alighieri Comitato di Amman, all the information concerning the Plida Certificate and how to obtain it are summarized.
The client asked to design an infographic in Arabic and Italian language, with a focus on the importance of obtaining the Plida certificate for a Jordanian student.
Che cos'è la Certificazione PLIDA?
Perchè il Plida è utile e come si ottiene la certificazione Plida in Giordania?
In questa infografica realizzata in italiano e arabo, per la Dante Alighieri di Amman, sono riassunte tutte le informazioni inerenti il Certificato Plida e come ottenerlo.
Per maggiori informazioni e per prenotare l'esame Plida in Giordania:
dante amman

Categories:

Share Project :