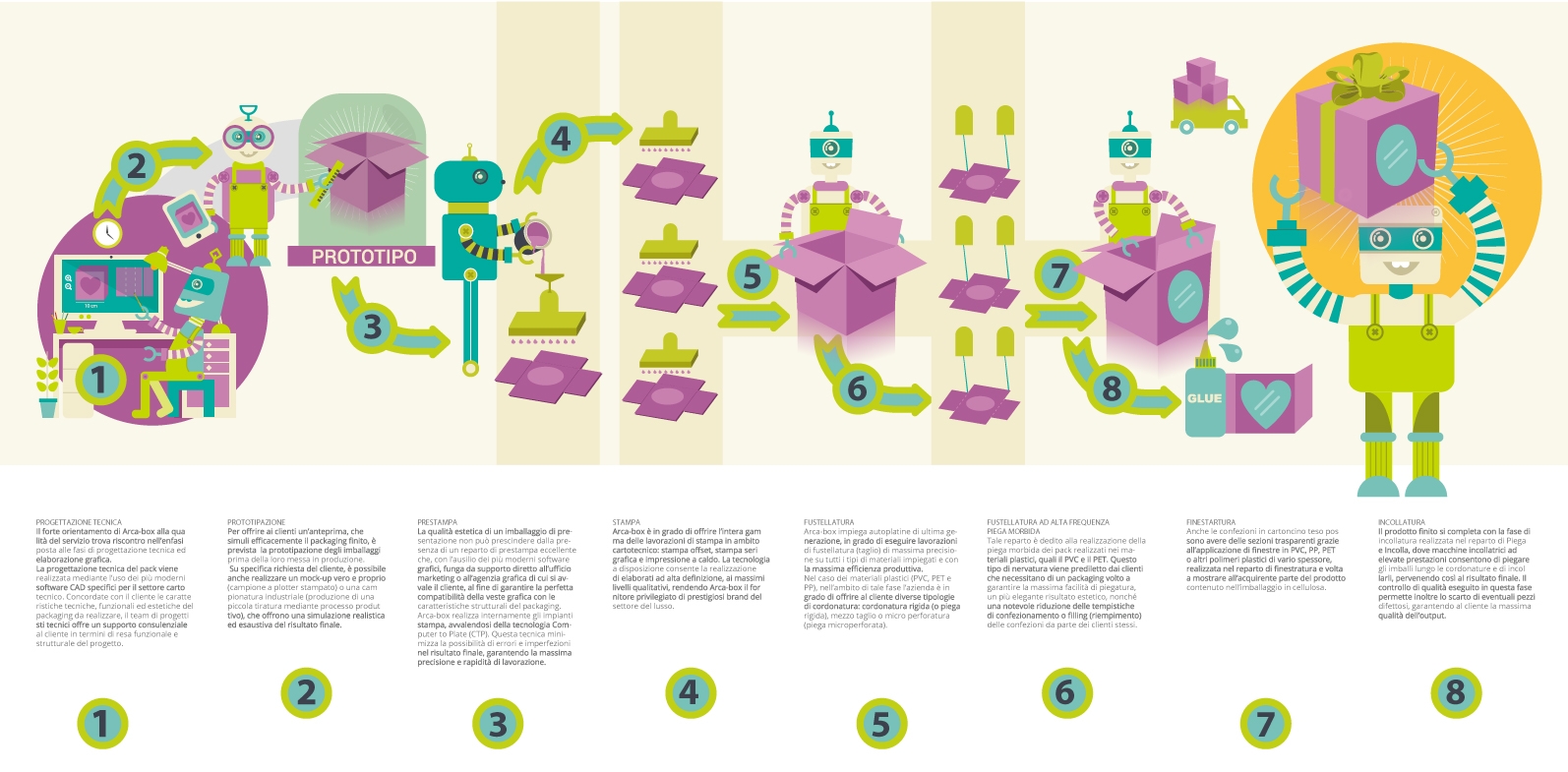 How to Make a Cardboard Box
The illustration and the graphic shows in a fun way the production process for the making a cardboard box. Arcabox is an Italian company taht designs and produces presentation packaging. The illustration shows the steps of production from the project and prototyping to delivery.
Come si costruisce una scatola
L' illustrazione e la grafica spiegano in modo divertente il processo produttivo per la realizzazione di una scatola in cartone. Arcabox è un'azienda italiana che realizza scatole per il confezionamento dei prodotti (packaging). L'illustrazione mostra i passaggi della produzione dal progetto, la prototipazione fino alla consegna.