Illustrated France Maps for a French Culture Language Book
C'est La Classe ! language course book
Loescher Editore is an Italian publisher since 1861 and is specialized in educational and school publications, dictionaries.
1) Festival Map of France.
Visualize all the different events in France, sorted by categories such as dance and music festivals, literature events, cinema, theatre, photo and among others.
2) France Cities Map.
France Cities Map showing information about the major cities of France.
3)Francophone countries map.
Map of Francophone countries showing where French is spoken in the world.
4) French Amusement Parks.
5) Le cliché sur les français.
Other maps of the book C'est La Classe !
Client: Loescher Edizioni Torino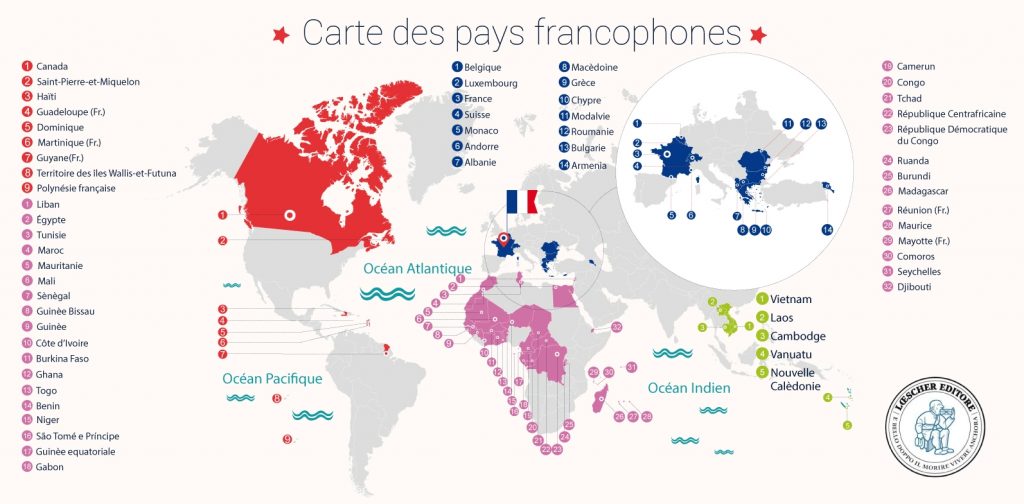 Maps of France for a French Culture and Language Book
Festival map of France Visualize all the different events in France, sorted by categories such as dance and music festivals, literature events, cinema, theatre, photo and among others. France Cities Map France Cities Map showing information about the major cities of France. French speaking countries map French Speaking Countries Map in Europe, Africa, Americas, World. Map of Francophone countries showing where French is spoken in the world. French amusement parks
Categories:
Skills:

Share Project :